Pest-Free Jacksonville Home 101
While Florida may be famous for its southern hospitality, that shouldn't extend to unwanted guests – like pests. For Jacksonville homeowners, here's what you should know about the most common types of pests that invade your home, how home pest control can help you solve pre-existing infestations, how to prevent new ones, and how Trad's Pest Control can help you keep your Jacksonville home pest-free throughout the entire year.
Common Home Invaders
If you've never dealt with a pest infestation before, you may not even realize what kind of pests can put your Jacksonville home at risk. Here are some of the most common home invaders you've got to be on the lookout for:
Ants: From pavement ants to odorous house ants, the ants in Florida can be some of the biggest nuisances you'll ever deal with.
Bed bugs: Bed bugs are hard to prevent, and they can infest your Jacksonville home in almost no time.
Cockroaches: American cockroaches and German cockroaches love Jacksonville's mild, humid climate, and they can infest your home any time of the year.
Fleas: Flea season can last all year long in Florida, and can be a problem even for homeowners that don't own pets.
Mosquitoes: Mosquitoes may seem like nothing more than an annoying nuisance, but they actually have the ability to spread several dangerous diseases to you and your family.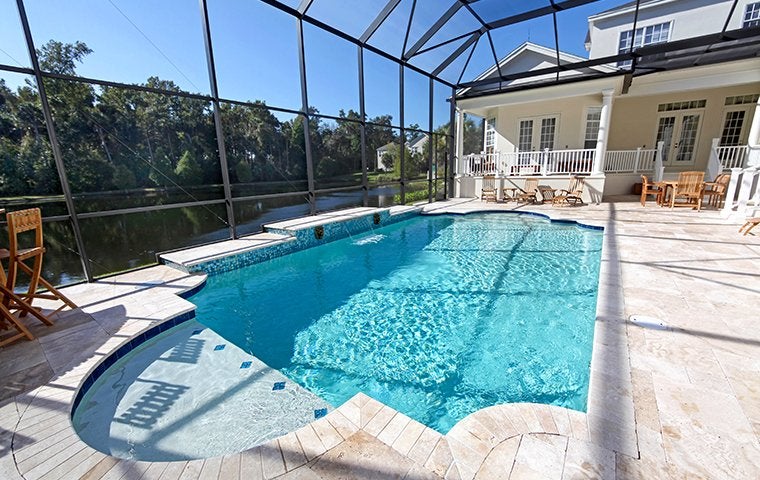 Rodents: House mice, roof rats, and brown rats are all common rodent invaders for Jacksonville homes.
Spiders: Along with harmless house spiders and jumping spiders, Jacksonville is also home to more dangerous species, like the black widow spider and brown recluse spider.
Termites: It can take several years for termite infestations to become obvious in your home, and these pests often require assistance from a professional to eliminate the infestation.
Some less common invaders that may invade your Jacksonville home or property include chinch bugs, stinging insects, and sod webworms.
Quickly Resolve Pre-Existing Infestations
So, you've discovered you've got a pre-existing pest infestation – what now? Is home pest control worth it? Or can you use self pest control at home? Regardless of which pest you may be dealing with, DIY pest control is rarely as effective as a professional home pest control service.
DIY solutions may temporarily deal with an infestation, but they won't solve what may be attracting pests to your home or how they get inside. While some homeowners try to solve pre-existing infestations on their own to save time and money, they often end up doing the opposite. Most of the time, residential pest control ends up being more affordable, more convenient, more effective, and safer overall.
Pest Prevention Tips
While there are specific ways to prevent each pest, following these general guidelines can be a great start to keeping your Jacksonville home pest-free:
Use sanitary practices when it comes to storing leftovers, dealing with trash, or using compost piles.
Don't leave dirty dishes sitting in your sink for long periods of time as these can have food remnants on them that attract pests.
Use caulk, expanding foam, or another sealant to block off those tiny cracks and crevices that give pests a way into your home.
Keep your home organized and prevent clutter, including stacks of newspapers and storage boxes.
Don't leave obstructed gutters, leaky pipes, or other moisture problems unaddressed on your property.
Try to keep your yard free of debris and regularly keep up with lawn maintenance, like mowing the lawn or trimming shrubs and tree branches.
If you're buying secondhand furniture or appliances, make sure you inspect these items for signs of termites, roaches, or bed bugs before you bring them into your home.
Along with the tips above, another helpful method to keep your home pest-free is to work with a pest control professional to perform annual inspections.
The Best Home Pest Control Plan In Jacksonville
Whether you're trying to combat existing pest infestations with home care pest control or look for more guidance on pest prevention, there's only one call to make – Trad's Pest Control. As a family-owned business with a trustworthy reputation that goes back more than 50 years, we can put our experience and effective pest treatments to good use in your Jacksonville home.
Don't wait any longer if you're worried about pests in your Jacksonville home or suspect you may already have an infestation. Contact us today at Trad's Pest Control to request your free estimate or learn more about our specific pest control services.
Same-Day Residential Pest Control In These Jacksonville Metro Area Communities: